Hello,
Welcome to
Allied Computing
Services Offered & Contact Information
The things we are good at and love doing
Macintosh Service
We are an Apple Authorized Service Provider. We offer certified, in-warranty and out of warranty repairs on all Macintosh computers. We also offer upgrades and maintenance.
Website Creation
We hand build custom web sites. From simple sites that advertise a single product or service to full featured e-commerce solutions, we can create a web site that meets your needs.
Sales
Computers, accessories, networking and more. Our experts can help you choose the best hardware and software solutions to meet your needs.
Education & Training
You have questions? We have answers. We offer personalized, hands-on training on your Macintosh computer and iOS devices.
Store Hours
Mon
8:30 am
-
5:00 pm
Tue
8:30 am
-
5:00 pm
Wed
8:30 am
-
5:00 pm
Thu
8:30 am
-
2:30 pm
Fri
8:30 am
-
5:00 pm
Sat
Closed
Sun
Closed
Portfolio
Some examples from our web design portfolio
Testimonials
What clients are saying about us.
Calvin is a genius with Apple computers. The first time we took our computer to him, it was in pieces from another store and he fixed it in a day. The second time it turned out the problem was with our home Wifi and he figured that out too. Wouldn't go anywhere else!!
- Lynn Dykstra
Incredibly knowledgeable, clear, and helpful. Superb customer service. Went above and beyond. Helped with several issues I had with my Macbook Pro as well as software and performance glitches. Yes, yes, yes!
- James Johnson
Allied Computing and owner Calvin Hill are worthy of praise on every front. I love Apple, and when service is required (almost never), Allied Computing is a comfort and a pleasure.
- William Rice
I don't know anyone more knowledgeable about Apple products than Calvin.
- John McLeod
Frequently Asked Questions
The things everyone wants to know
Q: What is the most important thing I should do to protect my Mac?

A: Make a Backup. Then make sure your backup is working and actually backing up your data. In the unfortunate event that something horrible happens to your Mac (Theft, liquid spills, drops, crashes, etc.), the most important thing is to have a backup of your data. While it is never easy to have your Mac out of commission, it helps ease the pain if you know all your pictures, movies, music, documents and other data are protected.

Q: What kind of products do you offer service, upgrades, training and repairs on?

A: We ONLY service Apple Macintosh computers. This includes desktops such as the iMac, Mac mini, and Mac Pro tower, as well as portable systems like the Macbook Pro, MacBook Air, and MacBook. We can also assist you with other Apple products, but we may not be able to offer repair service, for example, we can help you set up your iPad, but Apple won't let us do any actual repairs to a broken one.

Q: How long has Allied Computing been servicing Macintosh computers?

A: We have been professionally repairing Apple Macintosh computers for over 25 years. Our store manager and head technician, Calvin Hill, got started on an Apple IIe computer back in 1983 before the Mac had even been invented. He was writing computer programs in BASIC and Pascal by the time he turned 10. At the age of 16, he started his professional career, doing computer repair, upgrades, programming, and maintenance, while still in high school. In 1994, he started his own business where he continues to serve the Macintosh users of the Flathead valley and surrounding areas.

Q: What are your repair rates?

We charge $60 per hour for regular (non-warranty) repairs with a one-hour minimum (If it's something super quick and easy, it may fall under the "don't worry about it" philosophy and be no charge.) We bill in quarter-hour increments after the first hour.
Expedited service, which moves you to the front of the repair queue, is available for an extra fee.
Individual one-on-one training is $60 per hour.
On-site service is $60 per hour with a one-hour minimum.
Travel time for on-site service is billed at $30 per hour, depending on the distance from the store.

Q: What areas do you service. How far away will you travel for an on-site repair?

A: Generally we service the Flathead Valley of NorthWest Montana. This includes Kalispell, Evergreen, Whitefish, Columbia Falls, Bigfork, Creston, Lakeside, Somers, Woods Bay, Polson, West Glacier, Kila, Marion, and the surrounding areas. For other locations further away, special arrangements need to be made so we can work you into the schedule.

Q: How long do repairs take?

A: In most cases, we can repair your Mac within one business day unless parts are needed. Apple is very good to us and sends all in-stock service parts overnight (FedEx Express). If your repair requires a part, it normally adds only one day to the repair time. If your repair will take any longer (parts on back order, or special circumstances) we will let you know.

Q: Can you transfer data from my old Mac to my new Mac?

A: Yes. Normally this is a quick and easy process, however, if your old Mac is REALLY old, there may be some issues with certain programs. In particular, software running on Macs with OS 10.6.8 or older may not work on newer systems. Give us a call and we will be happy to explain the details and options for upgrading.

Q: Do you do iPhone or iPad repairs? What does it cost?

A: Not at this time. We're not sure why, but Apple doesn't let Apple Authorized Service Providers like us repair iPhones or iPads. We've asked them for years to let us do those repairs, but they simply won't let us. If that ever changes we will certainly let everyone know.

Q: Do I need to make an appointment before I bring my computer in for a repair?

A: Nope. No appointment or call ahead needed. Just come by at YOUR convenience, anytime we're open, and we'll get you taken care of.

Q: Do you offer warranty repairs and service? Do you honor the AppleCare extended warranty?

A: Yes, absolutely. As an Apple Authorized Service Provider, we are 100% authorized by Apple to service your Macintosh computer under warranty and AppleCare. We use real Apple parts and all of our technicians are trained and certified by Apple in the repair of Macintosh computers.

Q: Are accidents, drops, spills and other 'oops' moments covered by the warranty or AppleCare?

A: Sorry they are not. The warranty and AppleCare only cover 'defects in materials and workmanship', not damage caused by accident, abuse, misuse, fire, earthquake or other external cause including user error. The warranty also does not cover damage caused by service (including upgrades and expansions) performed by anyone who is not a representative of Apple or an Apple Authorized Service Provider. If your computer has accidental damage, we can still repair it for you, it's just not covered by the warranty.

Q: Do I need to call Apple before I bring my computer in for service?

A: Nope. As an Apple Authorized Service Provider, we are fully authorized, trained and certified by Apple to repair your computer. You do not need to call Apple for approval or authorization before bringing it into us.

Q: Can I upgrade my current Mac or should I just get a new one? Can you help me decide what to do?

A: Yes we can. There are several upgrade options available that can help extend the life of your Macintosh and we hope it runs trouble free for several years, however, we know that there is a time when what you really need to get the job done is a new computer. Meet with one of our expert Apple consultants, and we will aid you in determining the best course of action to meet your needs.

Q: Do you rent computers?

A: Sorry, we don't at this time.

Q: Do you sell memory (RAM), hard drives, SSD, Keyboards, Mice and other upgrades?

A: We sure do! We sell upgrades and enhancements for all types of Macs (old and new), including memory, hard drives, SSDs and other accessories. Because prices fluctuate regularly, please call or email us for current pricing and availability.

Q: Do you match prices from other stores?

A: Generally we charge the same price as Apple for items that you may see listed on Apple's web page. On certain items such as RAM, Hard Drives, or SSD upgrades, we may be able to offer you substantial savings.

Q: Do you sell service parts directly to customers?

A: No, we do not. Our agreement with Apple does not allow us to sell Apple service parts directly to customers. We are happy to work with you to get your Mac repaired, but in order to provide the highest quality of service and warranty on repairs, we have to do the service ourselves.

Q: Are you affiliated with, or owned by, Apple directly? Are you an Apple Store?

A: No, we are an independently owned company. As an Apple Authorized Service Provider, we do have a contractual relationship with Apple that allows us to acquire 100% real Apple parts and perform in-warranty and out-of-warranty repairs on Macintosh computers.

Q: Do you recycle old computers?

A: We sure do. We believe in doing our part to keep the planet clean. We recycle our own equipment, stuff that we can no longer use in-shop, and we also take any Apple equipment you bring in for recycling and make sure that it is properly disposed of. We will also ensure that your data is non-recoverable from any computer you bring in for recycling.

Q: How much does it cost to have you build a website?

A: That's kind of like asking "How much does it cost for a car." Without knowing the make, model, and options you desire, it's impossible to give you an accurate price quote. Web sites are similar, there are 1000's of different options available. The only way to make sure you are getting what you really want is to set up a meeting with one of our consultants to go over your desires for the website. Some items, such as e-commerce and credit card processing increase the cost of creating a website. We can assist you in making anything from a simple online business card, up to a full featured e-commerce site with custom products.

Q: Do you sell or fix Windows PCs?

A: No! Thank God no! We never have. We never will.
We're Mac Geeks! We love Apple products and everything about Macintosh computers. While we understand that some people still run Windows, we simply don't want to deal with all the problems that they have. (Viruses, SpyWare, Registry Problems, Incompatible Hardware, etc.)

If you are switching from a PC to a Mac and want to transfer your data, we have the equipment and experience to transfer your stuff over. Keep in mind that Windows programs will not run directly on the Mac, and you may need some additional software to make everything work the way you're used to. We are happy to work with you during the transition from PC to Macintosh.

Whatever you do, don't ask us to help you de-virus, fix registry errors, clean spyware, or reinstall the OS on your Windows computer, because our "Windows Repair Kit" only has one tool, a very large hammer.
Meet the team
The people who make the company successful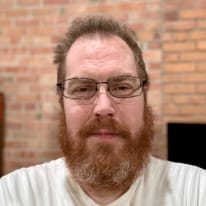 Calvin Hill
Store Manager
Mac Technician

Founded company in 1994
Calvin has been an Apple Certified Mac Technician since 1994. He is also an Apple Certified Support Professional and has maintained an Apple Product Professional status in Apple Sales Training since 1998. He is experienced with servicing both hardware and software on all makes and models of Macintosh computers.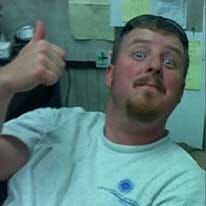 Jeremy Hartle
Co-Owner

Joined company in 2001
Jeremy and Calvin have known each other since high school. After graduation, they each started their own computer service company. They worked together doing internet website development from 1998 - 2001. After that project, Jeremy and Calvin joined up in the computer business and merged their companies to form Allied Computing.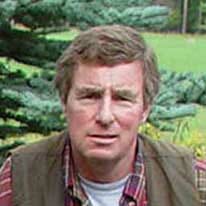 Ken Hartle
Co-Owner

Joined company in 2013
Owner, Co-owner, and founder in several companies including Heritage Hearths Masonry, CastWorks Inc, Montana Stone Source and now Allied Computing. We are glad to have his years of wisdom and experience as part of the Allied Computing management team.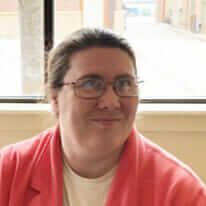 Devona Hill
Receptionist
Accounting

Joined company in 2014
Devona and Calvin met by chance in 1993 while both were still in school. They dated for a few years and married in the spring of 1996. When Allied Computing needed an additional employee in 2014, Devona gladly stepped in to fill the important role.
Contact Us
Let us know how we can help you
Our address is:
Allied Computing
233 Second Street West
Kalispell, MT 59901
(406) 755-8562
E-Mail
Store Hours
Mon
8:30 am
-
5:00 pm
Tue
8:30 am
-
5:00 pm
Wed
8:30 am
-
5:00 pm
Thu
8:30 am
-
2:30 pm
Fri
8:30 am
-
5:00 pm
Sat
Closed
Sun
Closed